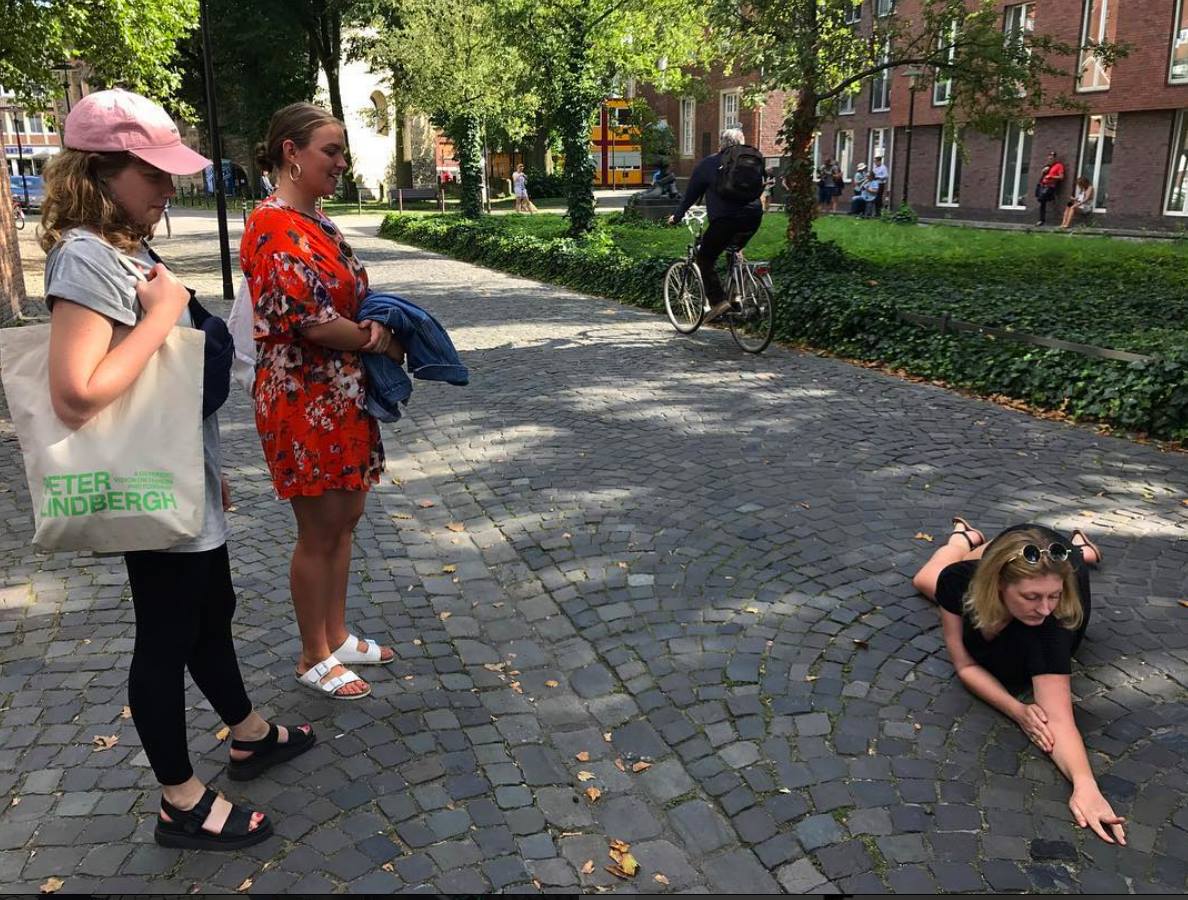 Image:
Body:
***
Hello, My name is Lucila. Have you heard about Skulptur Projekte Münster?
Artists are invited to present sculptures in public space. The Skulptur Projekte happens every ten years since 1997 and this is the 5th project.
Can I show you my sculpture?
How is your time today?