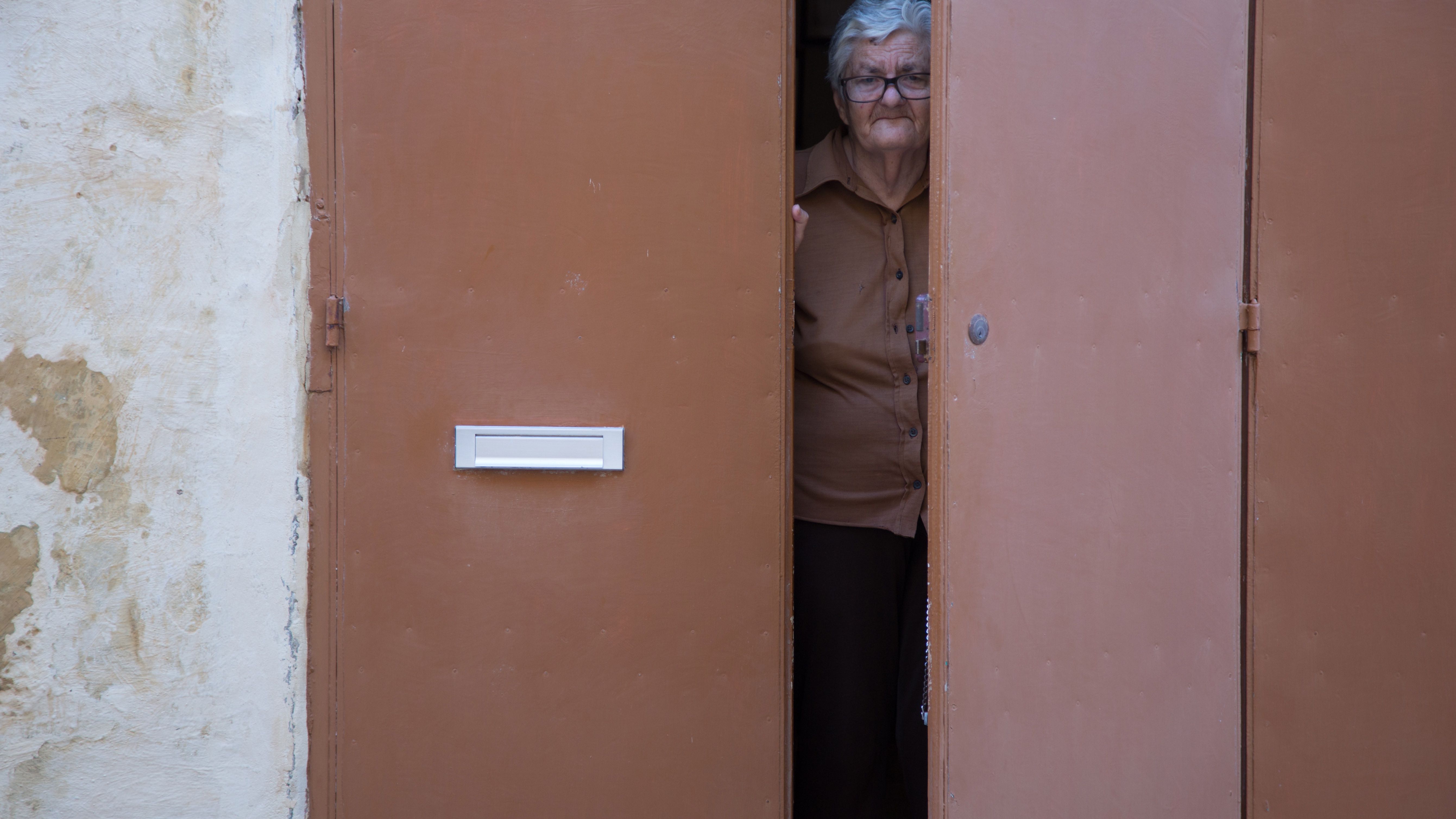 Body:
Home is Where Mom is
Gozo 2016
Through an open call for artists to submit their ideas on Global Grand Central in partnership with Roberto Cimetta Fund and many other European artistic and cultural institutions namely Valletta 2018 Foundation, which was interested in community engaged arts and under which my idea "Home is Where Mom is" falls, I applied and the journey of exploring the second Maltese Island: Gozo; started in September 2016.
I was born in Kuwait and lived there up until 1990's Gulf war. As a Jordanian by nationality I moved with my family to Amman the capital of Jordan to start over. My parents are Palestinians and they carry in their memories and beings weighted series of displacement. Forced immigration is part of my existence, conscious and subconscious and that had defined what a physical home means to me; it is such a dream, so I don't belong to any specific place but to many- the concept of home has always been connected to my mother, not a specific piece of land or a place.
My hypothesis is that mother is home, and mothers postpone their dreams. I want to explore what mothers dream of, what would be a home's dream or home. "Home is Where Mom is" gave me the chance to understand the connection between different mothers currently living in Gozo and Malta and the general family ties and the specific relationship to a mother as home. This hypothesis was observed by visiting and living with the mothers and filming their daily lives and realities.
The concept of motherhood has rather become more figurative in Gozo, it wasn't in the beginning of the idea in Barcelona and Fayoum in late 2015 and early 2016 respectively. A mother has evolved to become a friend, a sibling or a father or simply someone who continuously affects people in the way a mother does, with her care, love and bringing together people and ideas, so it has rather become the dream of a mother figure in Gozo.
To understand up to 90% of a conversation in a language I've never heard before, that, left me speechless and euphoric! The history, the resemblance and the smell of the soil couldn't be any more identical to my memories, old and contemporary. Family bonds in Gozo made all the sense to me because it is the same way family is perceived in Palestine or Jordan for instance. It might mean in one case that you will be taken care of, even spoilt in the family's house where you shall remain if you're not married. If you sneeze, you are always blessed in Gozo, on the streets, in the bus or getting your grocery from the supermarket up the street. Same thing in Jordan, just a different language, maybe a different religion but most probably or even hopefully the same God!
The resulting artwork produced in Gozo and partially in Malta narrated the different lives, aspirations and dreams of the different "Mothers'" realities as well as the journey with them via texts, photographs and film in an exhibition in the Ministry for Gozo from April7th-28th of 2017.
Deema Shahin
Deema has been working in film and photography since 2004, she finished her master's degree in January 2014 in Filmmaking specialising in cinematography/lighting from Goldsmiths-University of London.
Currently immersed in carrying "Home is Where Mom is" to as many mothers possible.
www.deemashahin.net