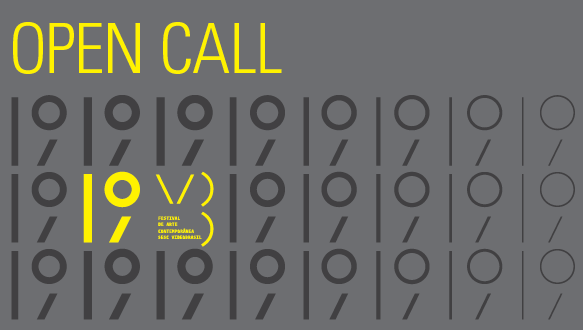 Body:

19th Contemporary Art Festival Sesc_Videobrasil || Southern Panoramas
exhibitions, screenings, performances, artist residencies, public programs, educational actions and publications
The Contemporary Art Festival Sesc_Videobrasil has become established over the years as a diverse, multiple framework designed to spread, foster and reflect on art production from the "global South", understood as Latin America, the Caribbean, Africa, the Middle East, Eastern Europe, South and Southeast Asia and Oceania.
Significant geopolitical changes are underway, radically resizing the notions of North and South. Nonetheless, the need persists to work for art and culture in areas that are yet to invent new forms of circulation and visibility.
In its 19th edition, the Festival aligns its curated sections with the South, rather than its competitive show only, as it did in the past. The entire program is therefore oriented towards the South and its myriad issues. These issues – which provide inspiration and parameters for the selection of artworks and projects for the Festival – concern the diasporas, hybrid identities, travel and migration flows, personal narratives, isolation, the social fabric and insularity.
Southern Panoramas, the competitive show's title in past editions, now becomes the Festival's kingpost, comprising artworks and projects selected through two separate calls. This edition also features work by guest artists who are relatively unknown on a global level, despite their landmark careers on the Southern scene. The triangulation between Africa, the Caribbean and South America constitutes the core of their reflections.
Through meetings, residencies, prizes and commissioned artworks, the Festival looks to enhance and broaden collaboration between artists, peoples and cultures, foster dialogue about shared experiences and promote horizontal debate to evince the transit of ideas and practices in the contemporary world, thus helping to build an active network of artistic exchange.
Associação Cultural Videobrasil and Sesc São Paulo are inviting artists to submit artworks and projects for the 19th Contemporary Art Festival Sesc_Videobrasil, to be held from October 6 to December 6, 2015 at Sesc Pompeia, São Paulo, Brazil. Entry is free of charge and submissions will be accepted until the deadline closes on November 16, 2014.
The participation of artists via open call is a vital democratic strategy for the Festival. It serves to build a framework of visibility, debate and knowledge-production region-wide. Submissions in all media, techniques and artistic expressions will be considered.
Important Information
Artists and groups may submit up to 3 (three) artworks and/or 1 (one) project, in accordance with the terms of the calls for entries.
Artworks and projects in any media or technique by artists born or resident for more than five years in any region of the Global South covered in this edition of the Festival are eligible for submission.


.

Africa

Asia 

(except Japan)

Eastern Europe

Latin America and Caribbean

Middle East

Oceania

.

The Curatorial Committee will select 4 (four) projects for production of artworks. Each project will receive financial support of up to R$ 30,000 (thirty thousand reais) and will be overseen by one of the curators until its presentation at the Festival.
In this edition, the Curatorial Committee is formed by Solange Farkas and by invited curators Bernardo de Souza, Bitu Cassundé, João Laia and Júlia Rebouças.
Based on the Award Jury's selection (to be announced in 2015), the Festival will grant 1 (one) cash prize of R$ 75,000 (seventy-five thousand reais) and 9 (nine) two-month artist residency prizes  to be undertaken in Videobrasil Residency Network's partner organizations around the world. Prizes do not apply to the projects produced by the Festival.
As a strategy of publicizing the selected artworks and spreading knowledge about the artists' creative processes, the Festival will showcase the works via Associação's online research tool PLATFORM:VB; publications; and documentary films and interviews produced for VB Channel.
Aiming to consolidate an active network of exchange that contributes to the insertion of the selected artists on the contemporary artistic and cultural circuit, the 19th edition of the Festival will also promote Public Programs activities, with meetings between artists, curators, critics, researchers, delegates from different organizations and residency sponsors.
Carefully read both calls for entries prior to your application and then register through this page: http://site.videobrasil.org.br/inscricao
For further information, contact 19festival@videobrasil.org.br.